Toffee Cake With Enstrom Almond Toffee Coffee Frosting
Submitted by Deedie Rose and Leonard Wennmohs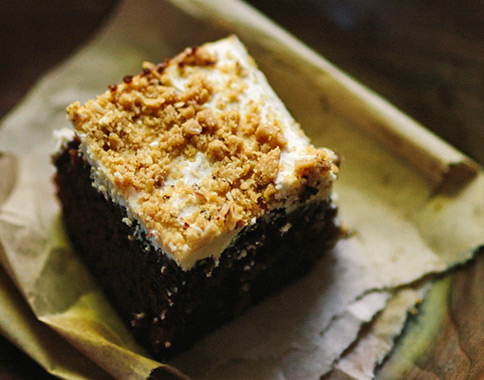 Ingredients:
2 sticks salted butter
3 cups powdered sugar
2 teaspoons vanilla (or to taste)
1 tablespoon instant espresso coffee mixed with 2 teaspoons hot water
Enstrom's Milk Chocolate Almond Toffee (chop toffee using as much as you like)
Mix butter,sugar and vanilla. In a separate cup, stir instant espresso with hot water, then add to butter / sugar / vanilla mixture. Add chopped toffee to frosting mix and/or sprinkle on top of frosted cake.