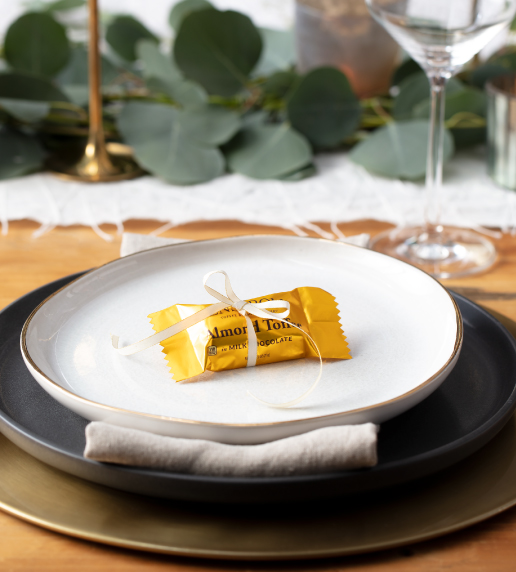 PREMIUM TOFFEE FAVORS /
individually wrapped almond toffee favors.
Treat your guests to a tasty piece of Colorado with Enstrom Candies World-Famous Almond Toffee. Individually wrapped Toffee Bars or Toffee Singles can be customized for events with elegant ribbon in a large variety of colors and styles.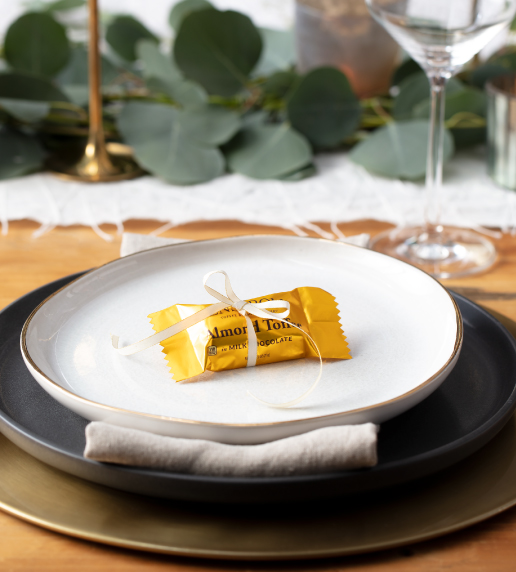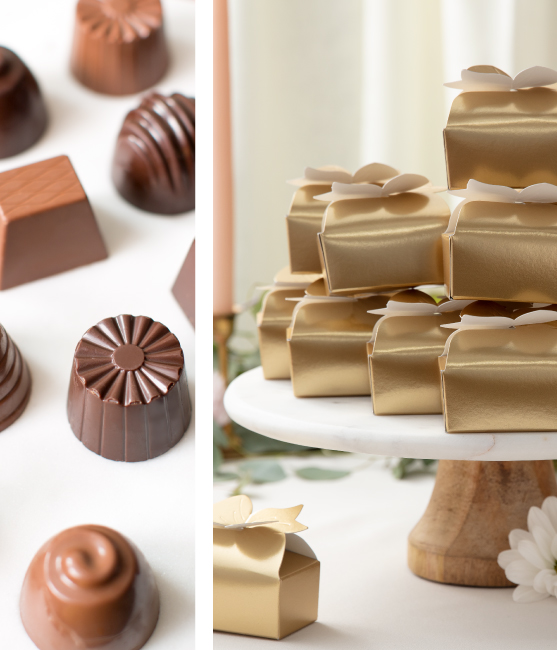 TAILORMADE CHOCOLATE TRUFFLES /
delightful chocolate truffles crafted with love.
Fill custom foil stamped boxes with irresistible truffles and what do you have? The perfect favor for any wedding, celebration or corporate event. Our truffles feature a smooth ganache center, finished with a distinctively crisp milk or dark chocolate shell and are available in a variety of flavors. Mix and match for a delicious surprise!
ORDERING DETAILS /
---
Whether you have 50 guests or 500 guests, let one of our design consultants assist you with personalized favors to make your next event unforgettable.