Toffee Cake Enstrom Style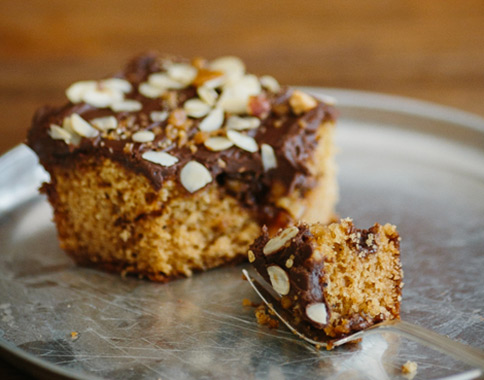 Ingredients:
2 cups flour
1 teaspoon soda
1/2 cup cocoa
1 1/2 cups sugar
2 cups Enstrom's Almond Toffee, finely chopped
3/4 cup cooking oil
2 eggs
1 cup sour milk (1t lemon juice in 1C of milk)
Mix all ingredients except toffee crumbs. Add 1 cup boiling water and mix again. Pour half the batter into a greased and floured 9"x13" pan. Bake at 350°F for 10 to 15 minutes. Pour on toffee crumbs and the rest of the batter. Bake at 250°F for 15 minutes, then at 350°F for approximately 15 to 20 minutes longer.