Enstrom Toffee Angel Delight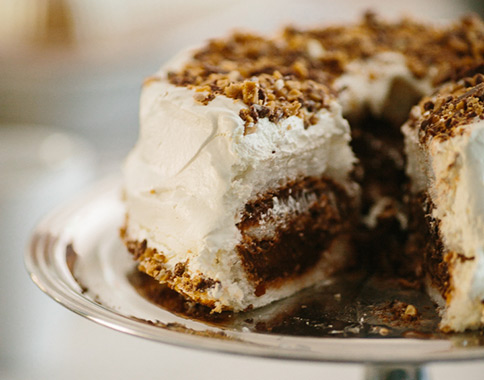 Ingredients:
1 Angel Food cake
1 large box regular Chocolate pudding
1 large container of Cool Whip
1 cup Enstrom's Almond Toffee, finely chopped
Cut prepared angel food cake into three layers. Mix 1/2 cup toffee crumbs into the pudding and spread evenly on the layers of the cake. Frost cake with the Cool Whip. Sprinkle remaining crumbs on sides and top of the cake. Refrigerate.
Variation: add 1/4 teaspoon peppermint extract to cooled pudding.