Enstrom Oatmeal Chocolate Toffee Cake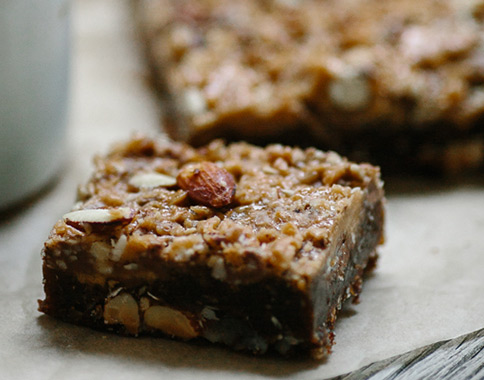 Ingredients:
3/4 cups boiling water
1 cup oatmeal
1 cup brown sugar, lightly packed
1 cup sugar
1/2 cup butter
2 eggs
1/2 tsp salt
1 3/4 cups flour
1 teaspoon baking soda
1 teaspoon vanilla extract
1 tablespoon cocoa
2 cups Enstrom's World Famous Almond Toffee, finely chopped
3/4 cup nuts
Pour boiling water over oatmeal and let stand at room temperature for 10 minutes. Add sugars and butter and stir until melted. Add eggs and mix well. Sift together flour, soda, salt and cocoa; add to sugar mixture and beat well. Add half of the toffee crumbs. Pour batter into greased and floured pan. Sprinkle with the remaining toffee and nuts. Bake at 350°F for 45 minutes.