Mini-Turtles
SKU:

#25061

UPC:
Creamy Caramel and pecan clusters covered in rich milk chocolate make these bite-size treats irresistible.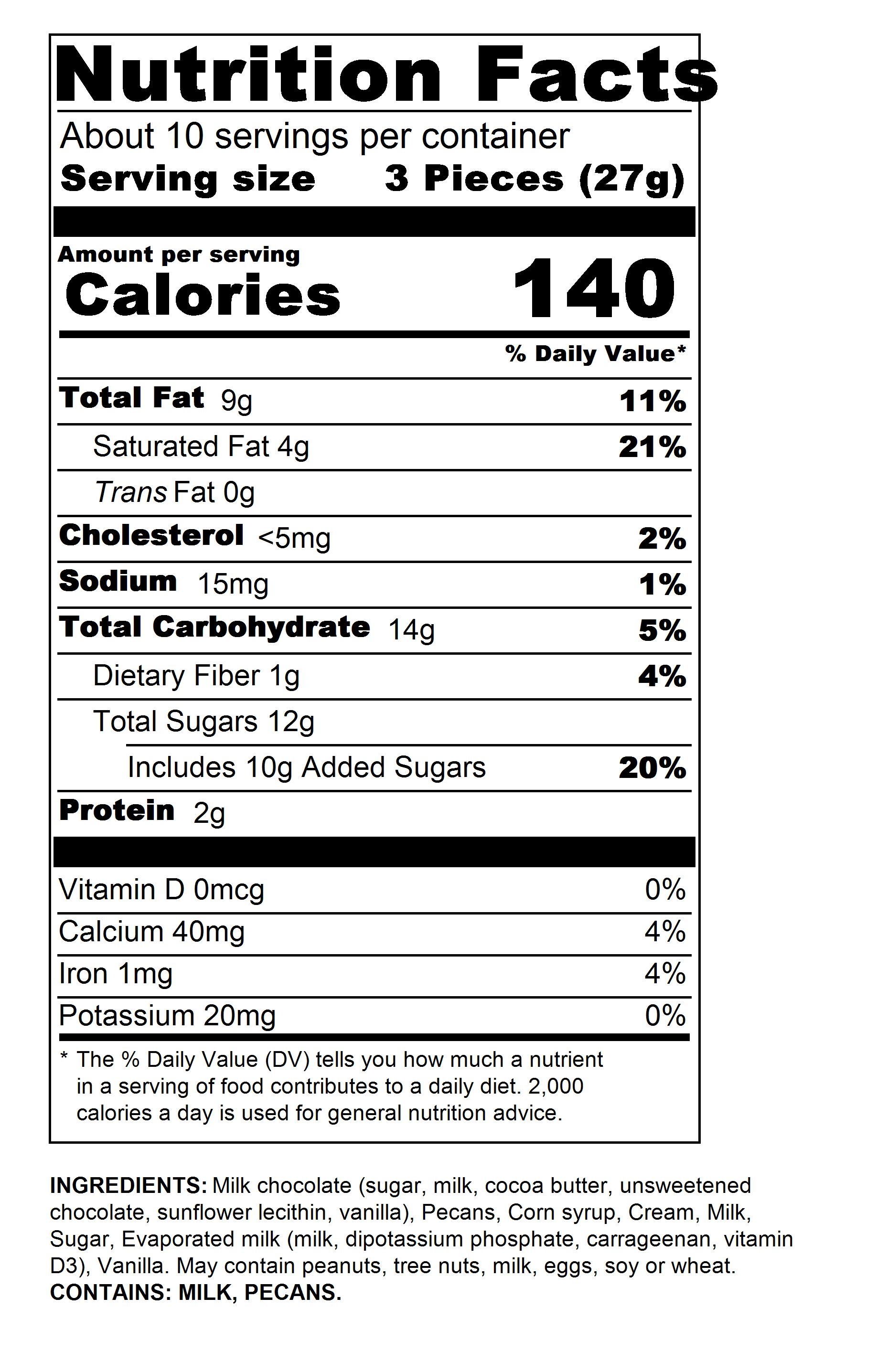 Reviews
5 Reviews
Deliciously cute turtles!!

My husband received a box of mini turtles and we inhaled them!!! They are just the right size, the perfect ratio of caramel, chocolate and pecan! I could not throw out the box as i wanted a reminder to order more! FYI: my first job ever was making truffles for a high end chocolatier in HS. So I got to know my chocolate!!

Our daughter lives in Grand Junction and sent us some turtles and cherries for Christmas and we were hooked! During a recent visit, we purchased some Almond toffee at the airport. OMG, it is so rich, creamy, buttery, decedent! I've already ordered more online!

I have tried just about every item from Enstrom's. I re-order every year for Friends and Family. The best !

I had high expectations for these turtles, but was very disappointed. Corn syrup and no butter? No wonder the caramel didn't taste like what caramel should taste like. If I had read the ingredients before I ordered, I wouldn't have bought these. Considering how good your toffee is, I think you can do much better than this. I am not going to buy these again.

In the words of Dana Carvey... "Turtle! Turtle!"

What more can I say? These chocolate turtles have just the perfect ratio of chocolate to caramel, with a little saltiness added in for good measure. They'll leave you wanting to recite the famous movie quote from Dana Carvey in [Master of Disguise]... "Turtle! Turtle!"