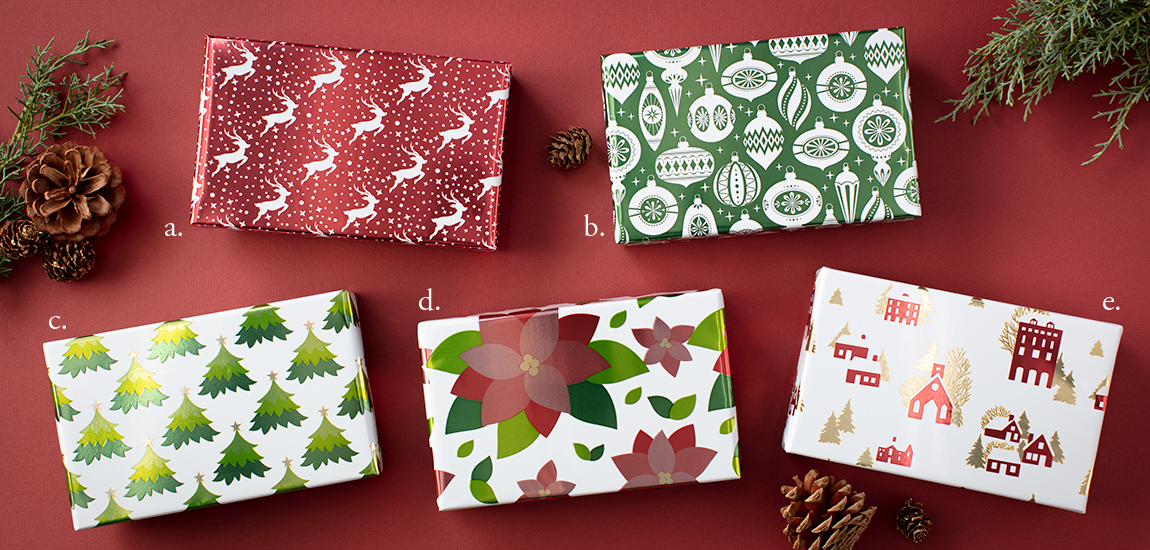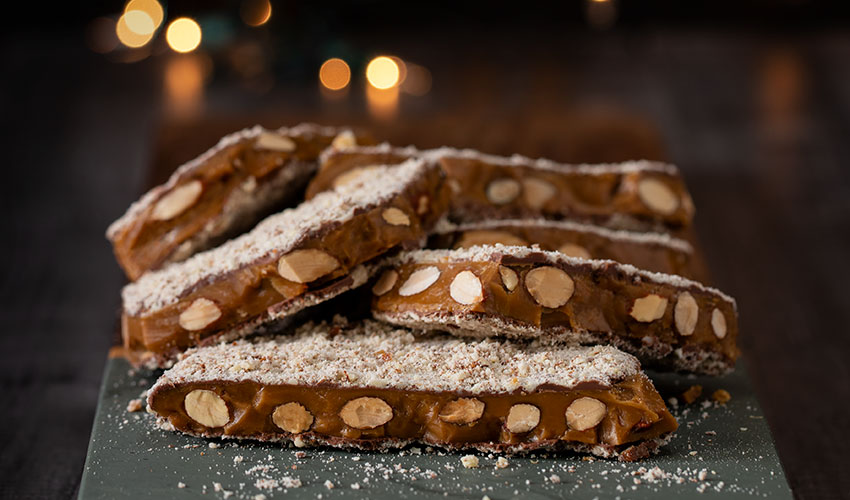 ALMOND TOFFEE GIFT WRAP SPECIFICS
give the sweetest holiday gift
gift-wrap is available for our 1lb and 2lb boxes of traditional Almond Toffee and our 15oz & 30oz boxes of Almond Toffee petites.
our gift-wrap has been selected in advance & cannot be customized.
we reserve the right to change gift-wrap designs as needed.
gift-wrap can be chosen as an option on product pages and in the shopping cart at checkout.