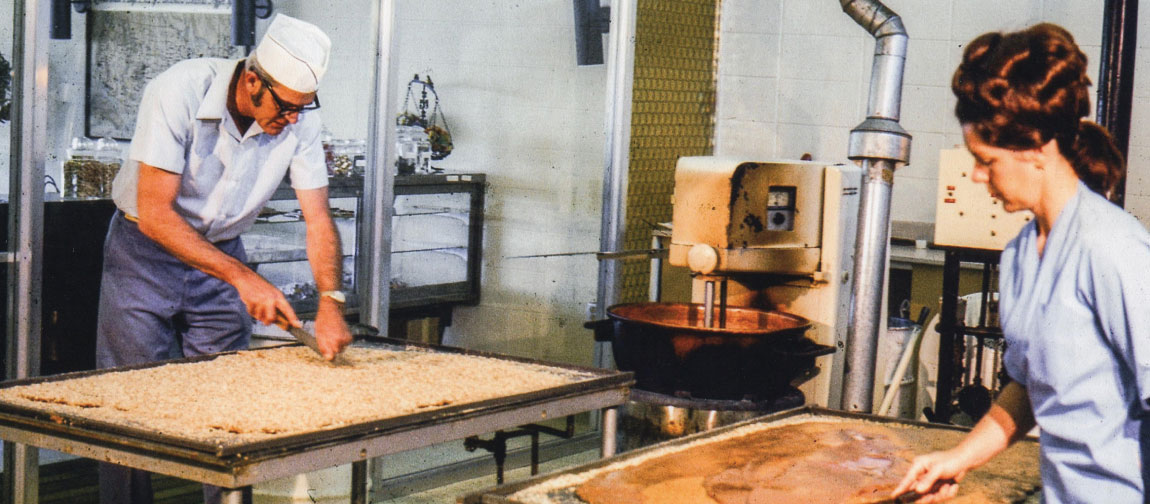 Enstrom Candies World Famous Almond Toffee is a handcrafted confection that, once tasted, is never forgotten. From its humble beginnings in a small-town Colorado candymaker's kitchen, Enstrom toffee has become a world-class, internationally known confection. Still made from the traditional recipe lovingly handed down from generation-to-generation, this luxurious toffee has evolved into a go-to gift for candy connoisseurs all over the world and a memorable corporate gift given year after year.
There's no need to wait for the holidays to reward your friends, family or yourself with Enstrom Candies world famous almond toffee. This confection is a melt-in-your-mouth treat that holds a satisfying crunch. Our family's labor of love is the perfect gift for your friends and family, no matter the occasion.

---

Don't be surprised if you begin to find yourself inventing new occasions just for the excuse to indulge.